You have just seen an amazing 3d animation of a human heart in action and you have spent the last week googling how something like this may have been made.  This, you think, is something I would love to do.  Being that you are a freshman in college and still have not picked a major, you are now asking yourself one question- what do medical illustrators major in?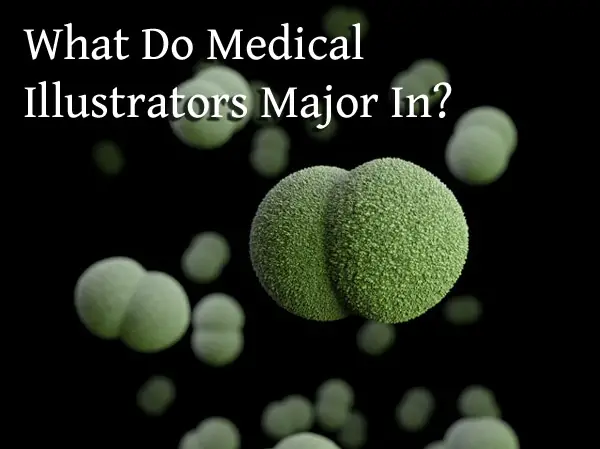 In this article, I will discuss all you need to know about the various education paths to becoming a medical illustrator, since there is not just one.
Let's first discuss what a medical illustrator does.  A medical illustrator is an artist who is skilled at using art to depict health information.  This can include anatomy, disease processes, a clinical procedure, method of action of a drug, the activity of a protein, or any number of other things.  This illustration may take on the form of a drawing, a color illustration whether digital or traditional, a 3d animation or interactive media.  There are other media being added as technology changes, including augmented reality (AR) and virtual reality (VR).
Because of this interplay of many fields involved, a medical illustrator should optimally have some background and interest in various areas, as well as very good communication skills for working with health specialists such as physicians or scientists.  You can think of yourself as a modern Da Vinci (read his story here if you are not familiar).
Let's go into detail on how you can become a medical illustrator and the various paths you can take.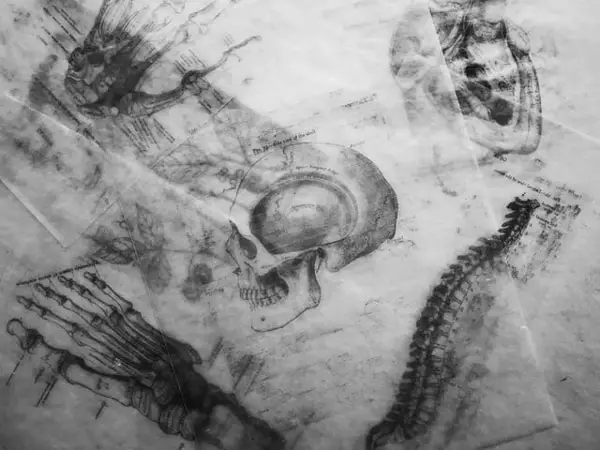 How to Prepare for Medical Illustration Career
If you are sure you want to go into the field, you can start preparing as early as high school, by taking courses in art and science.  You will find that if attending a medical illustration program later on, you will be taking courses along with future physicians, therefore a background in science will be useful.
Depending on where you are in life, and what education level you have already achieved, you can go into an undergraduate or graduate medical illustration program.  Such programs will already have a good mix of science and art.  However, if you are already in college, you can choose classes which will help you prepare.
In college, useful courses fall into the following groups:
Art courses- Drawing and painting from life, nude model drawing, drawing for animation, traditional animation, sculpture, graphic design, color theory, storyboarding
Digital graphic design courses- motion graphics, Photoshop, Illustrator, After Effects, Premiere, Dreamweaver, Maya, 3D Studio, Lightwave, Zbrush
Science courses- vertebrate anatomy with dissections, gross anatomy of human,  human physiology, cell biology, embryology, molecular biology, histology, microscopy, morphology, chemistry
Keep in mind that to apply for a graduate or undergraduate program in medical illustration, you will need to present a portfolio of work, much like with a non-medical art program.  You should check with the school you are thinking of applying to to see what type of portfolio they prefer so you can plan ahead of time.  Such portfolios should show a variety of work in different media.
Art vs Biology Studies
It is said that to become a medical illustrator, one needs to complete a Bachelor's Degree in an art or science field.  I'm a little biased toward a major in science myself in undergrad since that was what I did and I enjoy science, but that is not a requirement.  You will find that you will need a certain background in both fields.  Both have their own challenges, and it all depends what comes more naturally to you.  After all, you have to keep up your grades.  If you end up not going into medical illustration after all, an art major will open doors and a science major will do the same.
If you have an idea of what medical illustration you want to do in the future, it might help.  For example, if you plan to specialize in molecular 3d animation it will help to focus on molecular and cell biology, especially since the trend in that area is for realistic depictions of events.  If you plan to work in 2d anatomy in traditional media, an art education will go a long way.  If you are currently studying biology, you can always take art classes at a nearby college and work on your portfolio.  You can also teach yourself illustration and animation software.  Some have a steep learning curve like Maya so you might want to take an intro course in that.
Courses vs Medical Illustration Program?
Do you need to attend a full medical illustration program?  This is a tough question and and it will depend on whether you have a background in art or science, whether you are already enrolled in college, have chosen a major, your financial situation, the availability of medical illustration programs in your area, and other factors.
If you are going into business for yourself and not working for a company, you may be able to become a successful medical illustrator by enrolling in courses i mentioned above and then learning as you apply for jobs and projects, but you will need to be very resourceful.  There are also self taught illustrators out there but not many.  Most people have some educational background in art or science.   You will have to teach yourself how to research, plan, design, and most likely use software (if you are doing 3d that means modeling, texturing, uvs, rigging, animating, rendering).
Requirements for Entry into Medical Illustration Programs
Requirements for entry, especially into the more popular programs, can be extensive as there is competition due to limited space.  In addition to portfolio reviews, they may include above average GPAs, good GRE or GMAT scores, recommendation letters, interviews etc.  Always check with the program you are interested in.
Some Colleges with a Biological Illustration Major
You can complete either an undergraduate or a graduate program in medical illustration.  If you can gain access to an anatomy class such as medical school human gross anatomy, it will be very beneficial (speaking from experience).
Here is a list of schools with scientific, medical and biological illustration programs.  In the past, there was only one school which offered an undergraduate degree in medical illustration (Rochester Institute of Technology) but that has changed.
John Hopkins, a school widely known among medical illustrators, offers a Master of Art in Medical and Biological Illustration through the Department of Art as Applied to Medicine, one of the departments in the School of Medicine.  This again emphasizes the interdisciplinary nature of medical illustration.
Augusta University in Georgia offers an MS in Biomedical Visualization.  As their site states, candidates for the graduate program come from "life sciences, healthcare, fine and applied arts, and computer science".
Rochester Institute of Technology offers both a BFA in Medical Illustration as well as an MFA in Medical Illustration.
Undergrad vs Graduate School
An undergraduate degree in medical illustration will provide you with a good mix of art and science courses, taking much of the guesswork out.  An undergrad in art or science, while supplementing with classes in the other recommended fields, will prepare you for a grad program in medical illustration.
Most medical illustrators have a Master's Degree from an accredited graduate program, in part due to the fact that there are more such programs.
After Graduation
After graduating from a medical illustration program, you can specialize in a field such as 3d animation, pen and ink, or a field of medicine such as cardiology.  You can also specialize in illustration types such as editorial or surgical.  This will depend on what type of work you go into after graduation, much like an MD would pick a specialization.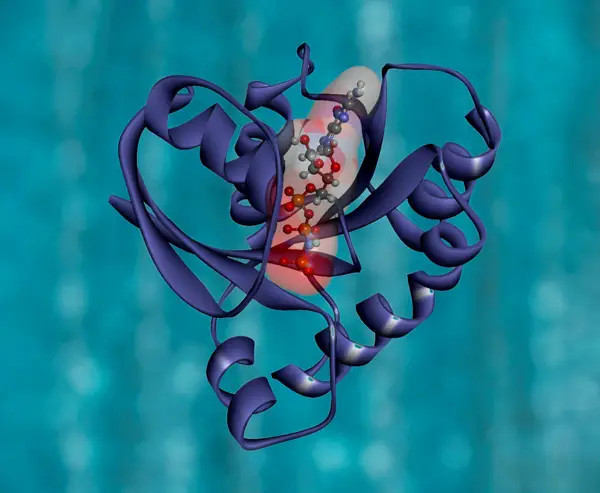 Some medical illustrators, especially those seeking to work in academic settings, choose to additionally pursue a Doctoral Degree.  In terms of a continuing education, you can take an exam to be certified as a CMI (described below).  You can also advance at your current company, especially if its a larger one, to become a creative director or artistic supervisor.
Is There More than One Title?
Medical illustrators go by several titles, including Certified Medical Illustrator (CMI), Scientific Illustrator, Medical Animator, Visualization Specialist and Medical Artist.  There is no one set title and you may see all of them in job postings.
Note: A CMI or Board Certified Medical Illustrator is someone who voluntarily takes an exam  and keeps their CMI certification up to date.  It is usually done after a medical illustrator completes his or her training.  If the illustrator has not attended an official medical illustration school, the certification may be granted based on passing the exam and a review of portfolio along with prior work experience in the field.
This certification is offered by the Association of Medical Illustrators and lets potential clients know that the illustrator has passed examinations in business practices, ethics, biomedical science, and drawing skills and has undergone a portfolio review.  The certification is good for 5 years.  After that time period it needs to be renewed.
Again, it is not mandatory.
How Some Medical Illustrators Got Started
Here are a few medical illustrator education profiles to give you an idea about possible paths:
Peg Gerrity: Attended University of Chicago.
James Perkins: Attended Rochester Institute of Technology
Bruce Blausen:  Received Art degree and Biology degree from Pennsylvania State University.  Worked in lab research.  Received Masters in Medical Illustration from John Hopkins.
Tiffany Gagnon: Attended RIT Graduate Program
Michael King:  Completed AB degree in studio art/art history.  Received MFA from University of Michigan.  Graduate student at John Hopkins University.  Interned at the Arizona Heart Institute.
Here is a video on studying to become a medical illustrator by Annie Campbell :
My Personal Story
Personally, I was lucky enough to already be studying the field of biology and this helped a lot.  I started visualizing what the concepts I read about in science books would look like.  As my interests turned toward visual communication, i started taking courses and completing certificates in traditional drawing, traditional animation, 3d animation, interactive applications such as Flash and Director, Photoshop, web design, and many others.  I basically took the courses listed at the beginning of the article on my own.  I also completed an MS in 3d animation with a focus on medical animation.
I basically just followed my interests and built upon my existing knowledge.  My path is by no means the only path, and this is the great thing about medical illustration.  You do not have to be strict about it, such as going through 4 years of medical school followed by a residency.  So if your left and right brain hemisphere both want a workout, aka you think you would enjoy being creative with visuals while at the same time you have an interest in science, maybe medical illustration is for you.
One word of caution.  Medical illustration is not the easiest of fields to study.  Your head will get bombarded with information from many disciplines.  You will hear terms you've never heard before.  Some will even feel like a different language when in reality they are not.  Then you will have to interpret the information and combine it all to present in an attractive, simplified, easy to understand visual piece, that no one has done before.  If that sounds like a challenge you would gladly accept, you are in the right place.
I hope you enjoyed this article.  Stay tuned for many more.