So you found out 3D animation which has really caught your attention does not require programming and coding is not your thing.  You then found out there are software programs out there like Maya you can learn which make the process much easier, even lots of fun.  You have been playing around with a few 3d packages making simple animations and you are now starting to ask yourself, what if I could do this for a living? It would not seem like a job at all.  First things first then, you want to know if 3D animators are in demand now.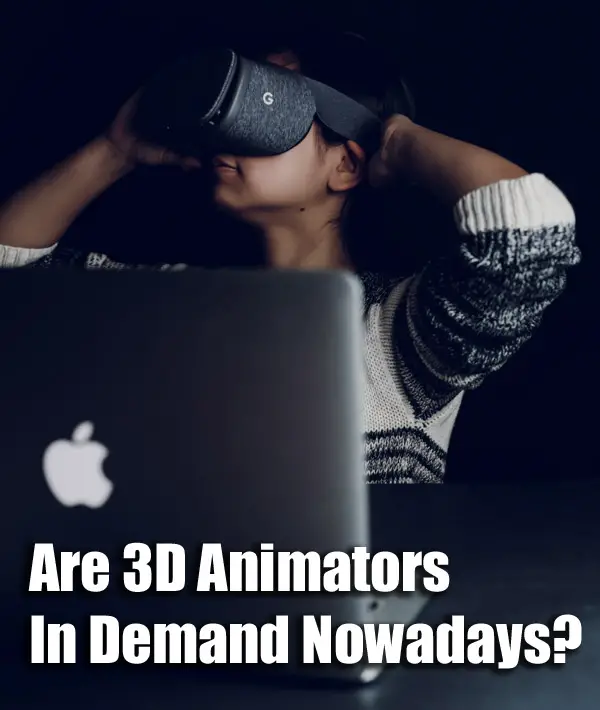 Let me shed some light on this topic as its an important one.  Let's get started….
So the simple answer is yes, good 3D animators are always in demand.  But let me elaborate on that.
3D Animation Career Outlook
On one hand, demand for 3d animation has been increasing in the last couple of years.  One of the reasons is that related industries, which use 3d modeling and 3d animation, are growing quickly.  These include gaming, movies, and even medical animation.
You can just take a look at an industry report here to see how the 3d animation market is continuing to grow.  This is due to various factors, including visual effects and virtual reality use in making making movies, and a growing demand for 3d apps.  In healthcare, 3d animation is commonly used for surgical procedures and in the development of medications and treatments as well as for teaching students anatomy and physiology.
3d modeling and related technology is used more and more in many fields, including a growing 3d printing space, manufacturing, CAD and marketing.  Motion graphics are being used everywhere from commercials to the web to movies.  North America is a leader in 3d animation, with China, India, Japan and Australia being projected to expand quickly in the future.
In the United States, currently the highest employment is localized to California, New York, Georgia, and Texas.  The first two are the largest tv and film production states.  While these areas may be saturated and competitive, there are hundreds of studios all over the country.  3d animation and its uses are spreading.
Competition For Jobs In 3d Animation
On the other hand, 3d animation education programs (less so with limited student specialized ones like medical animation) are putting out many graduates with average skills.  Graduating from a program does not mean you are instantly employable or good at animation.  It takes effort, talent and patience.  You have to take into account the discipline it takes and even other factors which I mention elsewhere like the possibility of repetitive stress injuries etc.  This is one reason why the failure rate is high.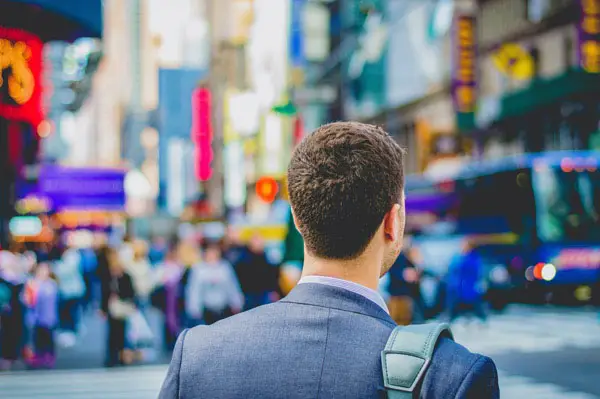 Because graduating students don't know the exact production pipelines as someone with years of experience in computer graphics does, they tend to apply for general 3d animation jobs.  There are subfields that may seem less glamorous or less recognized, but where the competition is not as fierce.  These include jobs like visual effects or technical animation.  They may require additional skills such as programming but it may be worth it especially if you dont mind expanding your skillset.
Now, lets say you are a recent graduate of a 3d animation program.  In these circumstances, you need to have something to show.  A very good portfolio is that thing.  If you have gone to 3d animation conventions or smaller shows like Collider, Im sure you noticed how much competition is out there.  There are many talented young people who want to get into their dream job.
Competition is a factor in most fields out there, so if you are passionate about 3d animation and want to do your very best, it will show when you compete for jobs and projects.
In larger companies, main animators have several assistants such as inbetweeners and clean up artists.  These jobs are often held by younger people who are not yet ready to be a full animator.
Reasons for Getting Into the 3D Animation Field
Much like with other careers (a doctor comes to mind), when you ask whether 3d animators are in demand, you have to realize why you are asking this question.  Should you get into a field because its in high demand?  Or because there is a certain amount of money on average that people are making?
The answer much like with medicine should be no.  Its a large investment of time and money to educate yourself, because of technology changing and for other reasons, its a lifelong learning process, and it will take up a large part of your daily life (which is great if you love it).  The old saying of "its not just a job if you love what you are doing" really applies here.  When you love doing something, the tough days, the deadlines, and the dead ends when you are stuck and frustrated will all be easier to handle.  If you are passionate about something you are much more likely to get a good paying job in it.
The other thing about animation where this plays a role is the fact that it needs to be your life.  As an animator, you come home and practice to stay competitive in the field.  You are not going to be on top of things if you just want to relax outside of your work or have other time consuming responsibilities.
You also have to be realistic.  It is not an easy job.  Just like a doctor working 20 hours straight, when there are projects and deadlines in studios you will likely work 15 or more hours 7 days a week.  What sets 3d animation apart from other jobs and what ultimately increases the competition and lowers earnings is the fact that 3d graphics practitioners love their jobs and dont mind practicing in their free time and devoting their life to it.
Types of Computer Graphics Jobs
Computer graphics as you know are a complex field.  Animation is only part of it.  There is also previsualization, modeling, texturing, rigging, rendering, character rigging, visual effects, render wrangler, digital painter, mathematical modeler, compositing artist, digital painter, concept artist, character animator, video game designer, background painter, forensic animator, medical animator, effects animator, lighting technician and others.
In larger companies, each job is held by a separate person.  So if you are talking about animation specifically, sure some companies are using more and more technologies such as motion capture for character motion rather than manual keyframing.  But this is only part of the picture.  Also, skilled animators are needed to edit and fix this data.  Many people are looking to be modelers specifically, and have nothing to do with animation itself.
General vs Specialized 3D Animators
An animator with a specialized skill set and experience is more in demand than a generalist.  This is true with any field outside of 3d.  If you have the skills to be the expert in a field, you will be in demand.  For example you can specialize in character movement, dialogue or acting.
With competition and technology advancing quickly, the demand for more sophisticated entertainment and education positions is growing.  Because the production pipeline is now long and complex, there is a requirement for new positions.  At every stage once an artist finishes his part, the piece is handed off to the next person to complete their tasks.
Scientific 3d Animators
Here is an interesting article about the industry growth rate for scientific animation.  It basically talks about how the market is expected to grow significantly in the future because of the growing use of animation in pharmaceutical marketing.  According to the report, a lack of skilled labor in the field is an issue, while government funding will bring opportunities.  This is good news as funding has been an issue in the past,  limited to such organizations as the Vesalius Trust.
With scientific and medical animation, the situation is a little different than with general 3d animation.  There are several reasons for this.  One is the limited number of schools which have a limited number of seats and a competitive entry process.  The other is the background required for entry into the field.  This is a smaller field than general animation but because its growing and the number of trained practitioners is low, demand will grow making it a good opportunity.
So if you think you scientific animation may be your thing, you should really look into it.  It pays well and combines art and science.
Tips For Getting Hired In 3D Animation
In the world of 3d animation, freelancing and project based work is even more common that full time employment.  But working for yourself and getting clients or winning over the competition on Upwork or similar sites is not for everyone.  Nor is it always sustainable.  Below are some tips for landing a 3d animation position.
Portfolio
Other than a degree in animation (required for positions in both general and scientific animation), a good portfolio is essential.  It should include a variety of media, pieces that illustrate a wide range of talents, and if you are applying for a specialized position, of course work that shows your expetise in that field.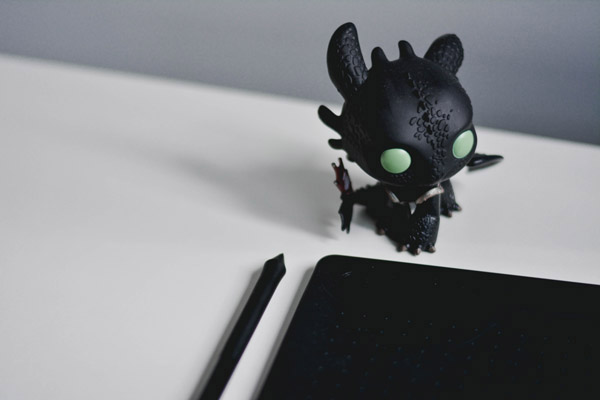 Portfolios are increasingly online which makes things easier.  I remember still in the days of Flash creating a portfolio site and then having a link to send people to.  We also did dvd's but with more and more people having high speed internet and online storage being so inexpensive, its ok to do it the easier way.  There are dedicated sites for portfolios that make the process easy even if you dont know any web design.  You can even upload your work to Youtube, just make sure you stamp it with  your name so everyone knows its yours.
Below is a good overview by Mike Hermes of getting your portfolio right including where to put it:
Internships
Internships or volunteering are the best way for someone fresh out of school or self taught to get some work experience and stand out from the rest.  They can be completed even while you are taking your courses.  What you don't want, and Ive seen this personally, is to graduate with no leads especially if the school does not have a good job placement program.
You can even go out yourself and volunteer for work in the field unofficially.  There is competition and there are many stories of graduates offering to do whatever it takes to get a foot in and some experience, even if its becoming the coffee person that may help around the rendering room when help is needed.
Continuing Education
While you are freelancing or looking for a job, you can attend certificate programs in your area of interest to learn more about it and show interest.  These usually consists of several courses focused around a topic and may similarly to a degree have electives and main classes.
If you want to further your education and perfect your skills, Master's programs, although not very common, are available in both general and medical animation.  These classes are more in depth and build on foundations from undergraduate courses.  A Master's program is good because it culminates in a thesis project of your choice, which can serve as a portfolio piece that you put much time and effort into, and will hopefully show off your best skills.
Contests
It will help to show off your work wherever and whenever possible to get eyes on it and get your name out there.  You can do so on your website or Youtube but contests and shows are a great way to show your work to a focused group.  Its not as easy as it was with Siggraph 20 years ago since the industry has grown many times but if your work stands out, it will get noticed.  The good thing is there are many more now.  Here is a list of some animation festivals.  Here is another active list on AWN.com.
I hope that this article has answered the question of whether 3d animators are in demand for you.  Stay tuned for more 3d animation business oriented articles and others.